Tan and Browns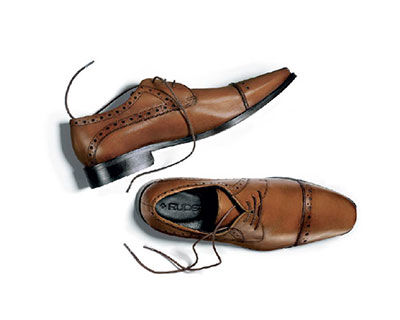 THE KEY TO WEARING
BROWNS & TANS
AT FIRST GLANCE, TAN IS JUST ONE SIMPLE COLOUR. IF YOU LOOK CLOSER, YOU CAN DIFFERENTIATE BETWEEN A TAN AND A BROWN. THEN THERE ARE THE MANY SHADES OF TANS AND BROWNS. AND WHEN YOU FINALLY GET DOWN TO PAIRING THEM WITH YOUR SHIRTS, BELTS, SOCKS AND TIES. SUDDENLY TAN IS NOT JUST ONE SIMPLE COLOUR AND THAT'S WHAT MAKES IT SO BEAUTIFUL.
THUMB RULE 1:
Match the belt colour to the colour of the shoe.
BROWN SHOE = BROWN BELT
TAN SHOE = TAN BELT
THUMB RULE 2:
Pair the 'shoe-sock-trouser' section.
Here are 3 simple equations that will help you decide how to select your colours.

Shoe colour: Dark brown/tan
Trouser colour: Light shade
Wear the socks colour closest to the shoe

Shoe colour: Dark brown/tan
Trouser colour: Dark shade
Wear the socks colour closest to the trouser

Shoe colour: Dark brown/tan
Trouser colour: Dark shade or light shade
Wear the socks colour closest to the trouser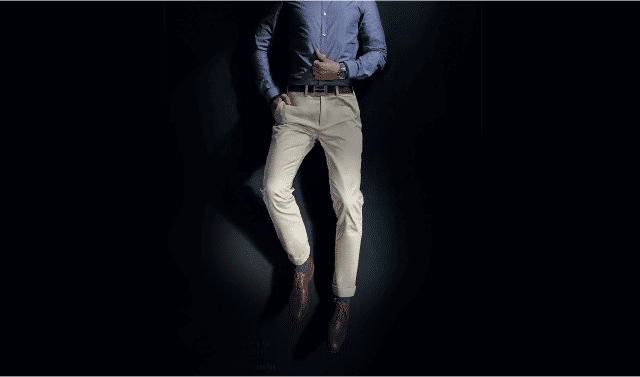 Shirt: Light Aqua Blue
Tie: Check Blue and White
Pocket Square: Navy Blue
Jacket:Light Grey
Trouser: Light Grey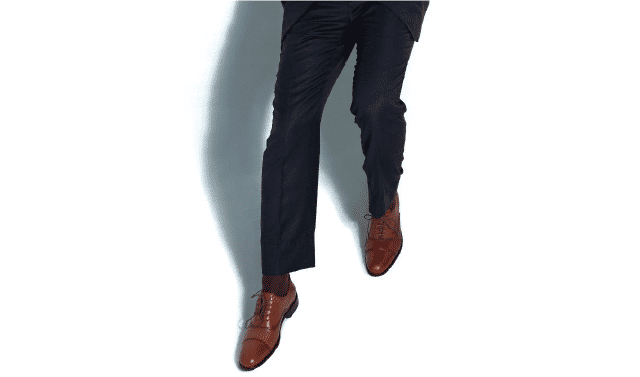 Shirt: Light Aqua Blue
Tie: Check Blue and White
Pocket Square: Navy Blue
Jacket:Light Grey
Trouser: Light Grey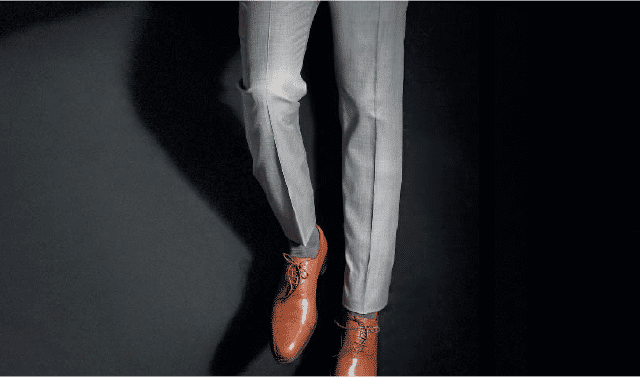 Shirt: Light Aqua Blue
Tie: Check Blue and White
Pocket Square: Navy Blue
Jacket:Light Grey
Trouser: Light Grey